Posts
read news about our recent trip to visit those affected by the Easter Sunday bombings in Sri Lanka
View Post
This summer I returned to Albania in late September but this time with my wife Jessica. I wouldn&rsq...
View Post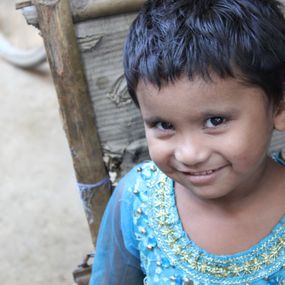 It is time again for some news and updates from the Rafa Homes in Delhi! And since we always t...
View Post
Easter Sunday Appeal Report
Dear Friends,
Firstly, thank you for your prayers and support for this much-needed appeal. We were overwhelmed by the response and really felt it reflected a genuine love and concern for our fellow believers in Sri Lanka. This letter is to report back to those that gave toward the appeal and show some of the things we were able to help with.
We took a trip out to Negombo in early June to join the Calvary Grace Care team. Our partner, Leslie Matthews, was able to connect us with a local church leader in the community around the church of St Sebastian in Negombo. The trip was a tense time for us as many people are skeptical of outsiders coming in to offer assistance; they were even cautious of other Sri Lankans as many people have been to this community promising help, taking pictures, and then profiting from the stories for their own gain. Everywhere we went we were chaperoned by a number of locals to ensure the safety of the team. Despite this, the time we spent in this community was amazing as we sought out families that we could help, many of whom had experienced horrific trauma that is likely to stay with them for the rest of their lives.
Most of the people we met had sustained debilitating wounds that on the surface were not visible; the bombs that went off on Easter Sunday each contained over 200,000 ball-bearings which create very small surface wounds but are internally devastating, having the potential to break bones, rip through organs and embed themselves in hard to reach places. Healthcare is free in Sri Lanka but is limited, and unfortunately these we met don't have access to surgeons that can deal with many of the injuries suffered as a result of the blast. This has left many with shrapnel in their bodies, causing infection and other more serious complications that their healthcare system won't pay for.
The following are some of the stories and how, through your help, Karuna Action was able to assist people in rebuilding their lives.
This family with three children lost their 13 and 15-year-old daughters. The mother is still in hospital and still has bleeding from her ear due to brain trauma. The family are very poor and are renting a small wooden house for Rs3,000 (£15) each month. Suranga hasn't been able to work for the last couple of months since the bombing as he is looking after his only remaining daughter. Suranga is a carpenter and used to work for a company with his brother Sunil. The whole company, including the boss and seven employees, died in the bombing at St Sebastian's apart from the two brothers.
As we spoke with Suranga about their needs, it became clear that he and his brother wanted to set up a carpentry business and work together.
What we were able to help with:
We purchased all the carpentry tools the brothers no longer had access to since the former employer's machinery and tools were taken, including a multi-purpose carpenters table, power tools, materials, and other consumable items from a local hardware store that they use. Not only does this mean that the brothers are now able to begin to earn a living to support their families again, but we have also helped another local business by purchasing everything for the brothers through them. We intentionally didn't use cheap Chinese imports, but well-known quality brands.
Nirasha
This family of five lost their 13-year-old daughter, and the mother, Nirasha, was badly injured and is still receiving medical attention for the shrapnel that is in her body. She has six separate areas where there are still ball bearings remaining. One of the pieces of shrapnel is near Nirasha's heart; it's too risky to remove.
The other children are eight and five years old. The dad is a three-wheeler driver.
We were able to help with:
Building a bathroom at the back of the house so that Nirasha can have privacy to wash and keep her wounds clean. This will also provide a sitting style toilet, as the wounds she has sustained prevent her from being able to use a squat toilet. Other help given was for medical assistance for ongoing medical costs following the initial care for her wounds. The money for the building of the bathroom will be paid in two portions: the first half was deposited directly to Nirasha's account, and the second half will be deposited by Shanthi Matthews when she has made follow up calls.
Both husband and wife were both injured in the church. Anthony is in recovery but cannot work as he's taking care of Nirobha, who has temporary paralysis caused in the process of having shrapnel removed from her head. It is expected to take her 3-6 months to recover after the brain surgery, when she should be able to walk again and return to work. Her husband is a three-wheeler driver and has a lease on his vehicle, which he was able pay off while he was working. If the finance cannot be paid, the company will take the vehicle back and he will have no way of earning an income when his wife is better.
What we were able to help with:
We felt it was best to give financial assistance while they are both unable to work, and so paid the Rs13,000 per month lease on the 3-wheeler for the next 6 months. There are also medical and travel expenses due to hospital check ups, which we also covered the cost for 6 months.
Follow up
We took bank details, addresses, and phone numbers for each family or person we were able to assist so that the Calvary Grace Care team could make follow up visits. The bank details were taken so that we could be sure that the funds went directly to the person in need, and not to other intermediary agencies. Also if other additional funds are needed later on then they can be sent quickly. We hope to return next year to follow up on this visit to see how people are doing following the assistance they received.
These are just three examples of what we were able to do with your support. There are many more stories like this that demonstrate how we were able to bless those affected by the bombs that shook Sri Lanka on Eater Sunday.
It was a very traumatic time for the team and we felt extremely moved by what we saw, some visits we made were too late as one family has a 28 year old son who had died minutes before we came to visit. Children with brain injuries that are bed ridden for 6-9 months while medical professionals assess their condition and monitor progress. The one thing that struck us with the people we visited was their honesty, some people we met would refuse help for things that we would offer, they didn't want us to waste our resources, either because there were more pressing needs or there were others they knew that had bigger needs. Even after all the outsiders coming in to take advantage of them and after all they had witnessed they didn't want to take advantage of us. It was a truly humbling experience and we worked alongside a great team of people that kept us safe and took us to people that were very clearly in severe need.
For those that pray, your prayers are needed for the following:
Religious tensions - Sri Lanka has known many years of conflict but has been a fairly harmonious place for the worlds major religions. These attacks on Easter Sunday have set fear into the hearts and minds of people which has resulted in many muslims suffering violence. Please pray that Sri Lanka returns to being a place where peoples of multiple faiths can coexist and that peace can be established once more.
The community around the Church of St Sebastian - as we traveled it was clear that this particular bomb affected people very close to the church. The church building is almost completely restored, however, the community is still burying people as a result of this atrocity. Please pray for restoration and reconciliation for those who suffer the trauma of losing loved ones.
The local team that helped us - although we had no major difficulties, the local people we worked with put themselves and their reputations on the line to helps us. We would ask that you particularly pray for them as they may suffer persecution from within their own community.
Thank you again for your generosity towards this appeal. Every gift has gone a long way to changing these peoples lives and many more like them.
Love and blessing from us all at Karuna Action